It's Beginning To Feel A Lot Like Christmas
December 20, 2012 § 1 Comment
\
It really is beginning to feel a lot like Christmas around here! The tree is looking festive, lunch plans are being nutted out, Mariah Carey's Christmas album is on repeat, presents are nearly all bought, posted and wrapped and I am looking forward to a relaxing day with friends (I'm having an orphan Christmas as my family is up in Brisbane). Also this is the first year in 7 years I haven't had to work Boxing Day in retail! Amazing!
Jesse and I both get reeeeeeeeally into Chrissie and always go the traditional, tasteful red, green and gold. Also is it just me or is there an abundance of horrible wrapping paper around this year???? We went ye ole' faithful brown paper packages tied up with string, a humble winner every time. Here are some shots of our tree, featuring Chairman Meow.
I'm getting so warm inside just thinking about Christmas! The one thing I really get into is gift giving. I lovvvve searching and planning and making the perfect gifts for those most special to me. It's rare that I stop to think about what I would love to recieve, I never expect much back and giving really is the joy for me, but I've been thinking about what my wishlist is this year and I hope Santa read's my letter.
Gabrielle's Ultimate Chic Chrissie Wish List
1. This amazzzze 1920's dress with batwing capelet from FabGabs Etsy store. I feel like it would improve my life quality by at least 180%.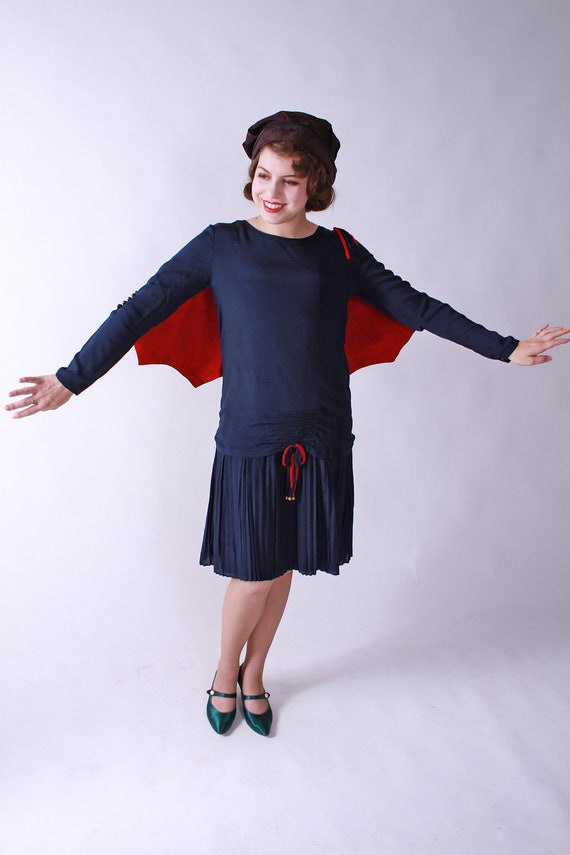 2. Some beautiful perfume oil blends from Black Phoenix Alchemy Lab. I have my eye on so many scents, I get overwhelmed everytime I go on the site! What's tickling my nose though is Siren, Ave Maria Gratia Plena, Salome, Endymion, Antique Lace, The Forest Reverie, Seraphim etc etc etc….with names like that how can you go wrong?
3. Grace Coddington's memoir, 'Grace'. I bought this for my mother for Christmas and it almost didn't make it in the post to Brisbane. I need my own copy!
4. The perfect 40's tweed jacket. So elusive.
5. A piece from Julia DeVille's Taxidermy art.
6. This Tarot Deck scented candle. Turkish rose, dry musk of labdanum and a hint of incense smoke. Yes pleeeeeease!
7. An antique cigarette holder, so I can at least pretend like I'm a lady.
8. A bog box of macaroons from La Belle Miette
9. A dried floral headpiece from Harriet of Bright Young Twin's project, Lady Of The Flowers
10. A gift voucher to The Junk Company. I have paid my favourite haunt so many visits lately and there is always something that catches my eye and my heart. At the moment i'm coveting the natural history cabinet, a 1930's velvet cap, the wonderful selection of globes and this lady, who I am determined to make my own.
To be honest I'm the type pf gal who'd be happy with a bag of lollies and a smooch under the mistletoe. What's on your Christmas wish list?
xx
§

One Response to It's Beginning To Feel A Lot Like Christmas